About Sexpressions
Sex Ed Mart is the leader in providing comprehensive materials and resources for the classroom in sex ed. Its' products include unique teaching kits and tools developed for educators and clinicians who deliver sexual health and relationship education.
Sex Ed Mart also offers the largest selection of tools for working with individuals with special needs, from intellectual disabilities to Autism and other developmental differences. All of the materials are tested in classrooms first, are designed with specific learners in mind and explore essential subjects for everyone.

DIRECTOR
Stephanie Mitelman, M.A., CSE
AASECT Certified Sexuality Educator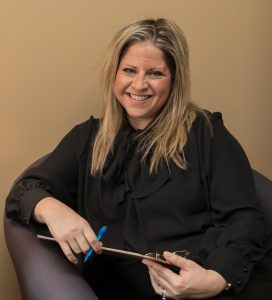 Stephanie Mitelman is Part Time Faculty at Concordia University in Applied Human Sciences, as well as an AASECT certified sexuality educator.

Stephanie is a founding member of the Sexual Health Network of Quebec (re-launched from the Planned Parenthood Chapter of Montreal in 2005). She is a national trainer on issues of sexual health; training teachers, nurses and front line workers across the country. Her work focuses primarily on prevention issues and healthy relationships.
As a sexuality education specialist, she also works with individuals and couples with special needs, with a focus on Autism Spectrum Disorders. She has a private practice, and writes content for curriculums and classroom kits.

In 2013, Stephanie was awarded the First Tracks Award for Innovation in Sexology for her work in making sex education more accessible for people on the autism spectrum.
Where we have trained