Good Hygiene/Bad Manners Activity Kit Same Day Download

Understanding what is expected of us when it comes to hygiene and good manners is such an important part of growing up. However, helping kids understand some of the social expectations when it comes to their bodies can sometimes be a challenge for both students and teachers!
This is a fun and interactive activity that helps teachers share all the typical behaviours around hygiene, and what is expected of students in most social settings in public. It lists behaviours as either good hygiene, or bad manners (for social appropriateness), or allows for some behaviours to be acceptable when only in private.
The game has very few words and is completely illustrated with pictures on every card, making it ideal for children with special needs such as autism. Students and teachers alike will have fun with these examples while they learn the behaviours of good personal hygiene.
This kit is designed for an average classroom size of 30 students but can be modified to larger or smaller groups.
Duration: 15-30 minutes
Level: K-5 or students with intellectual disabilities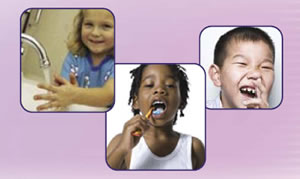 Price: $52.50
ADD TO CART