Educator's Talk for Parents- What Kids Need to Know About Sex!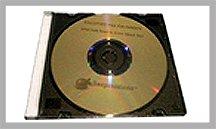 This PowerPoint presentation is for educators to present to parents of children, from birth to adolescence. It stresses that rather than teaching them sex ed with one big "sex talk" when kids approach puberty, they should use moments where they can introduce information about sex and sexuality into their lives over time.
It is important to start talking about sexuality with children from a young age. The issues only get more complex as they get older!
The presentation was developed by a published psychologist specializing in sexuality and a sex educator certified by AASECT, the American Association of Sex Educators, Counselors, and Therapists.
The presentation is designed for educators, administrators, school nurses, and healthcare workers to inform parents on a number of sex ed issues:
-Why talking about sex to their children is important
-How the landscape of sexuality today is different for them
-How parents are sexuality educators!
-The role of parents versus teachers as educators for sexuality information
-The starting point for discussing sexuality
-How to answer "Where do babies come from?" from a cognitive developmental
perspective
-What kids are experiencing with their bodies at what ages
-What information kids need to know about sex and sexuality at what ages
-Using proper terminology
-What is natural development for "sex play" and some red flags
-Information about masturbation
-Protecting kids online
-Tips for how and when to talk to kids about sex
Price: $44.00
ADD TO CART

Do it yourself and save with our Same Day Downloads!
This resource and our other most popular ones are now available for download, so you can print, cut, and possibly laminate yourself, for a 50% discount.