Chart Series Full Set
Finding the right images to use to teach about human sexual anatomy, pregnancy, and STIs (previously known as STDs) can sometimes be difficult!
This set of full color, laminated charts is perfect for any health classroom, counseling office, or sex ed class!
With charts for all major topics covered in a health classroom or sex ed unit, finding visuals for anatomy or safer sex topics is a snap! With many of those available showing too complex or inappropriately detailed anatomy or inaccurate, extreme cases of STIs/STDs, these helpful cartoons are perfect for middle and high school students!
Available In French By Catalogue/ Disponible En Francais dans le Catalogue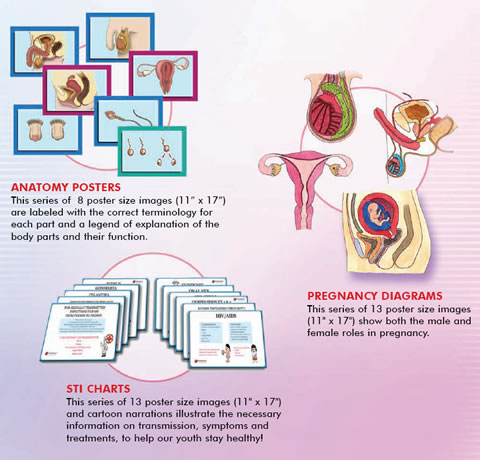 Price: $345.00
ADD TO CART